COORDINATOR
Università degli Studi di Verona (Italy)
Researcher: Dr. GIULIA BATTISTONI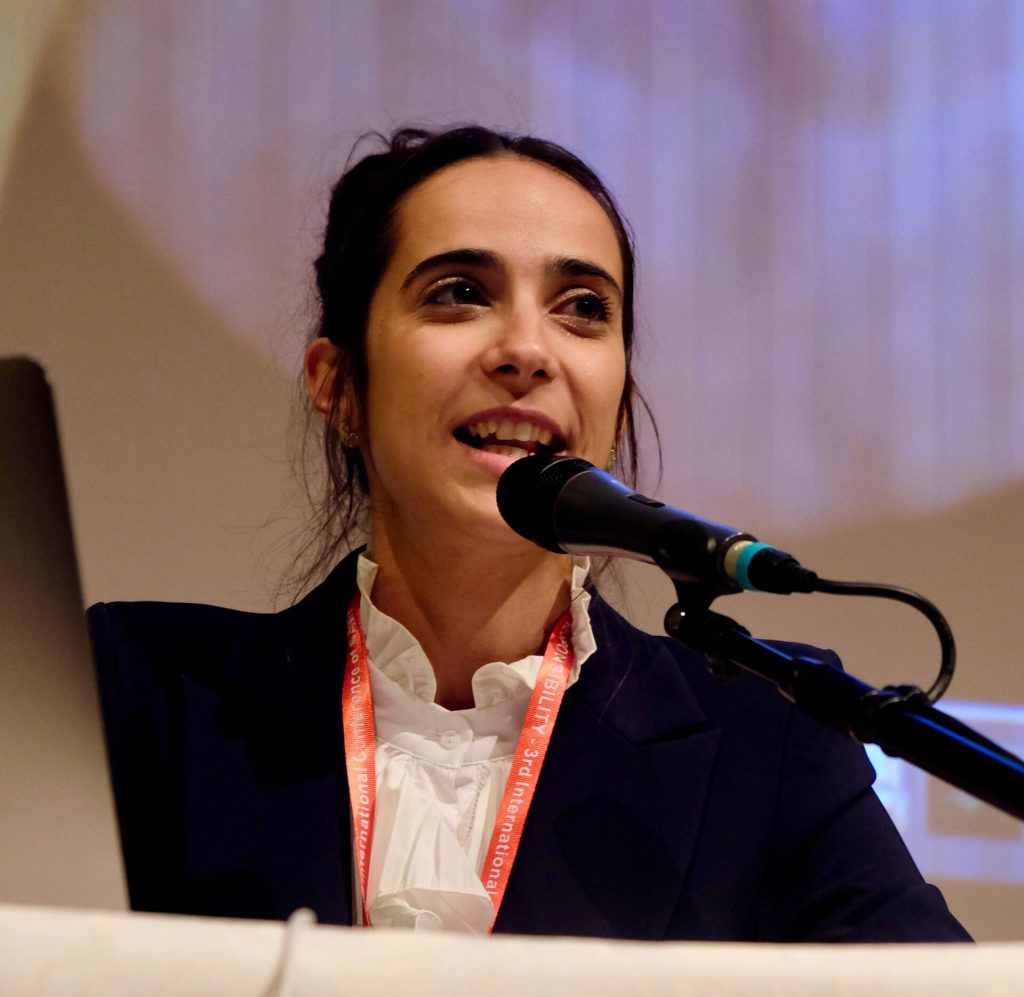 Dr. Giulia Battistoni is Marie Skłodowska-Curie Fellow at the Department of Human Sciences of the University of Verona (Italy), where she is teaching assistant, responsible for the help desk and member of the research Center "Ricerche di Gnoseologia e Metafisica" (https://sites.dsu.univr.it/rgm/). She completed her PhD. in Human Sciences (Philosophy) in 2019 both at the University of Verona and the Friedrich-Schiller-Universität Jena (joint supervision), with a dissertation on the concepts of imputation and responsibility in Hegel's action theory. She worked as a Post-Doctoral Research Fellow at the Istituto Italiano per gli Studi Storici (Naples, 2021/22), at the University of Verona (2019-2021), at the Istituto Italiano per gli Studi Filosofici (Naples, 2019). Her main research interests include Classical German Philosophy, in particular Kant, Hegel and the question of responsibility and imputation, and its implications in the moral and in the legal field. She was visiting scholar at the University of Illinois at Chicago (2018) and at the Hegel-Archiv at the Ruhr-Universität Bochum (2016, 2017). She participated as an invited speaker in many international congresses and is author of several essays (some of which were awarded national prizes: the Sainati Prize in 2020, the Prize of the Italian Society of Moral Philosophy for the "Best Published Essay" in 2019/2020). She is author of the book Azione e imputazione in G.W.F. Hegel alla luce dell'interpretazione di K.L. Michelet (Istituto Italiano per gli Studi Filosofici Press, 2020) and editor of the Open Access book Fondamenti per un agire responsabile. Riflessioni a partire dalla filosofia classica tedesca (FrancoAngeli 2020: https://series.francoangeli.it/index.php/oa/catalog/book/510).
She is member of national and international scientific societies and research groups, among which Hegel Art Net – International Research Network on Hegel's Philosophy of Art, working on the transcription, edition, and translation of Hegel's lectures on "Aesthetics or Philosophy of Art" (https://bacheca.uniroma3.it/hpat/), and SAFI – Societas Aperta Feminarum in Iuris Theoria, as Italian ambassador of the society (https://safi-network.org/about/).
As a Marie Skłodowska-Curie Global Fellow, Giulia Battistoni will be working at Boston University (https://www.bu.edu/philo/profile/giulia-battistoni/) from January 2023 till July 2024 (outgoing phase; supervision of Prof. Sally Sedgwick); at the Friedrich-Schiller-Universität Jena from August 2024 till October 2024 (secondment; supervision of Prof. Klaus Vieweg); at the University of Verona from November 2022 till December 2022 and from November 2024 till October 2025 (return phase; supervision of Prof. Giorgio Erle).
For further information, see:
Supervisor: Prof. GIORGIO ERLE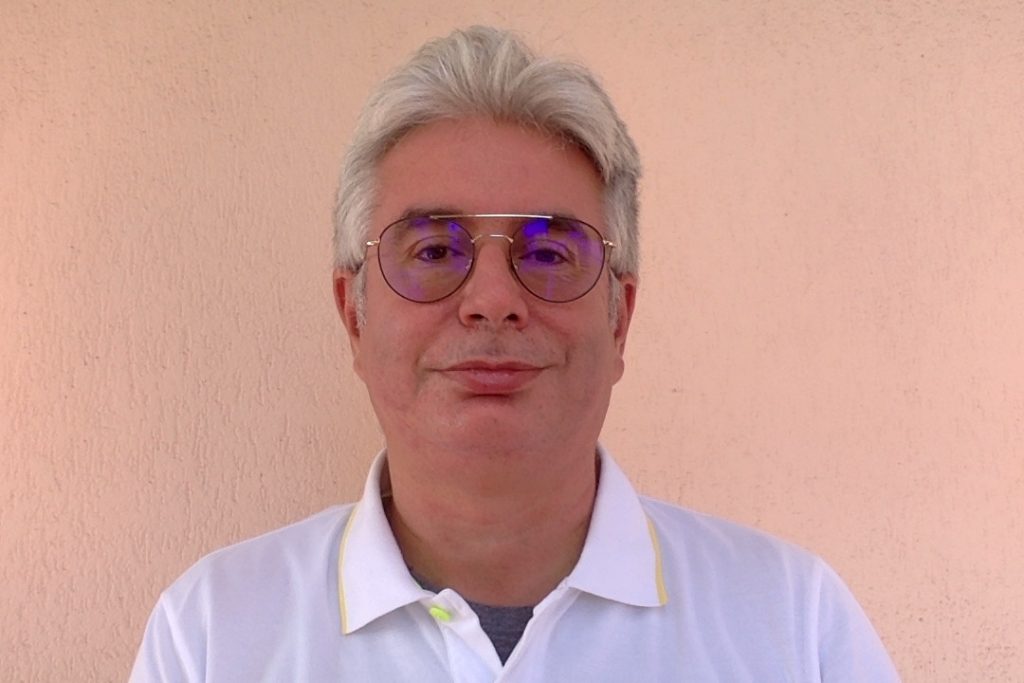 Prof. Giorgio Erle is a direct disciple of both Prof. F. Chiereghin, founder of the most active and high-level Italian research group on Hegel's philosophy, and he studied aspects of German Idealism under the guidance of Prof. K. Düsing. Erle has focused his research first on Hegel's philosophy of nature (La prospettiva di Hegel su tempo e natura, 2001). He spread then his research to moral philosophy, examining the relationship between nature and ethics (Sul rapporto tra Ethos e Physis nella interpretazione hegeliana della filosofia greca, 2002). His recent research concerns the issue of a German Idealism heritage in contemporary ethical thinking, with particular reference to H. Jonas and K.-O. Apel (on which he published essays on double-blind peer reviewed journals). For 20 years he has been teaching courses at the University of Verona on Kant's and Hegel's philosophy and on Jonas. From the AY 2002/2003, he is faculty member of Ph.D. Program in Philosophy and from 2015 to 2017 he is faculty member of the Ph.D. program in Human Sciences at UNIVR. He has participated in the Department Committee to establish a new Ph.D. program at UNIVR in 2013. Since 2017 he has been co-organizing a workshop for Ph.D. candidates on "Devising a research project: interdisciplinary perspectives". From 2010 to 2020, he has been member and Chair of the Committees for PhD. defense in different PhD. Programs at UNIVR (2015, 2019), Padua (2010, 2017, 2020), Paris 1 (2017, cotutelle with Padua), Jena (2019, cotutelle with UNIVR). He is member of the Italian Society of Moral Philosophy and of the Sociedad Iberoamericana de Estudios Hegelianos. He has been supervisor of 2 PhD. students: Dr. L. Vitale (defense: 17th June 2016) and Dr. G. Battistoni (defense: 24th May 2019), in joint supervision with the University of Jena. He has supervised 3 post-doctoral research fellows, among which Dr. G. Battistoni (2019/2020; 2020/2021) on the topic "After Idealism. Moral agency, responsibility, communication and community", resulting in one book, one collective volume and eight scientific essays.
For further information, see: https://www.dsu.univr.it/?ent=persona&id=769.
PARTNERS
The Trustees of Boston University (United States)
Supervisor: Prof. SALLY SEDGWICK
Prof. Sally Sedgwick is an internationally known expert on Kant and German Idealism.  She is known, in particular, for her work on the relation between Kant and Hegel. Her monograph Hegel's Critique of Kant: From Dichotomy to Identity (2012) was widely reviewed and described as making "a considerable mark on … future debates" in that area. She was for five years co-editor of the International Yearbook of German Idealism. For her research projects she has been awarded grants by the following institutions: National Endowment for the Humanities, American Council of Learned Societies, German Academic Exchange Service (DAAD), Fullbright, Alexander von Humboldt Stiftung. She has served as a reviewer for the European Research Council and the Deutsche Forschungsgemeinschaft and has held a number of visiting Professor positions (at Harvard and the Universities of Pennsylvania, Bonn, Bern and Luzern). In 2009, she was President of the Central Division of the American Philosophical Association. Prof. Sedgwick taught Ph.D. students at the University of Illinois at Chicago from 2003-2018, where she was LAS Distinguished Professor and Affiliated Professor of Germanic Studies. She joined the faculty of Boston University in 2019, and is now Chair of the Department of Philosophy.  She has served on ten dissertation committees and has been primary advisor on about eight of them. Her graduate students, who have worked mainly on Kant and German Idealism, have been awarded teaching jobs or post-docs at: Bilkant University (Turkey), Humboldt University (Berlin), University of Chicago, Tufts University, University of Arizona, University of Toronto. Her third monograph, Time and History in Hegelian Thought and Spirit, will appear with Oxford this spring.
For further information, see: https://www.sallysedgwick.net.
Friedrich-Schiller-Universität Jena (Germany)
Supervisor: Prof. KLAUS VIEWEG
Prof. Klaus Vieweg is one of the most internationally known experts of Hegel's philosophy. His publications demonstrate his scientific engagement both in German Philosophy and in environmental issues. See e.g., the new Hegel-biography, Hegel. Der Philosoph der Freiheit, 2019 (trans. into English, Spanish, Portuguese, Chinese and ongoing into Korean and Italian), which gained international recognition as a work in which "one can trace the development of Hegel's thought, his roots and influences, but also his originality and, above all, his enduring political relevance." (Die WELT, Richard Kämmerlings). See also: Das Denken der Freiheit, 2012 (trans. into Portuguese and Korean; in part into Italian; ongoing trans. into Chinese and Japanese); Care and Forethought: The Idea of Sustainability in Hegel's Practical Philosophy, in Readings in the Anthropocene, ed. by S. Wilke/J. Johnstone, 2017. He published essays in European and extra-European languages. His current research project is on Natural and social sustainability; he cooperates in the international projects "Environmental Humanities" (with Prof. S. Wilke, University of Washington Seattle) and on "Hegels Naturverständnis" (with Prof. C. Illies, Universität Bamberg). He has been visiting professor in European and extra-European universities, awarded by international research Institutions: East China Normal University (2019); University Sapienza Rome (2018, awarded by Humboldt Stiftung), Fudan University Shanghai (2017, 2016), University of Washington Seattle (2015, 2011, 2005/07, awarded by Humboldt Stiftung; 1996/68, awarded by DAAD) and others. He has been supervisor of 22 Ph.D. students from European and non-European countries (among them, 8 joint-supervisions). Many of them are now professors. He has been external referee of Italian, American, Argentinian, Chilean and Spanish Ph.D. thesis and evaluator for doctoral and post-doctoral fellowships of the DAAD and of the Alexander von Humboldt-Stiftung. He has been chief of the Ph.D. research group on German Idealism for 20 years in Jena, leading the correspondent research course with participants from 34 countries. He is co-founder of the Italian-German M.A. program "German Idealism and European Modern Philosophy" (Rome Sapienza, Padua, Jena).
For further information, see: http://www.klausvieweg-jena.de.